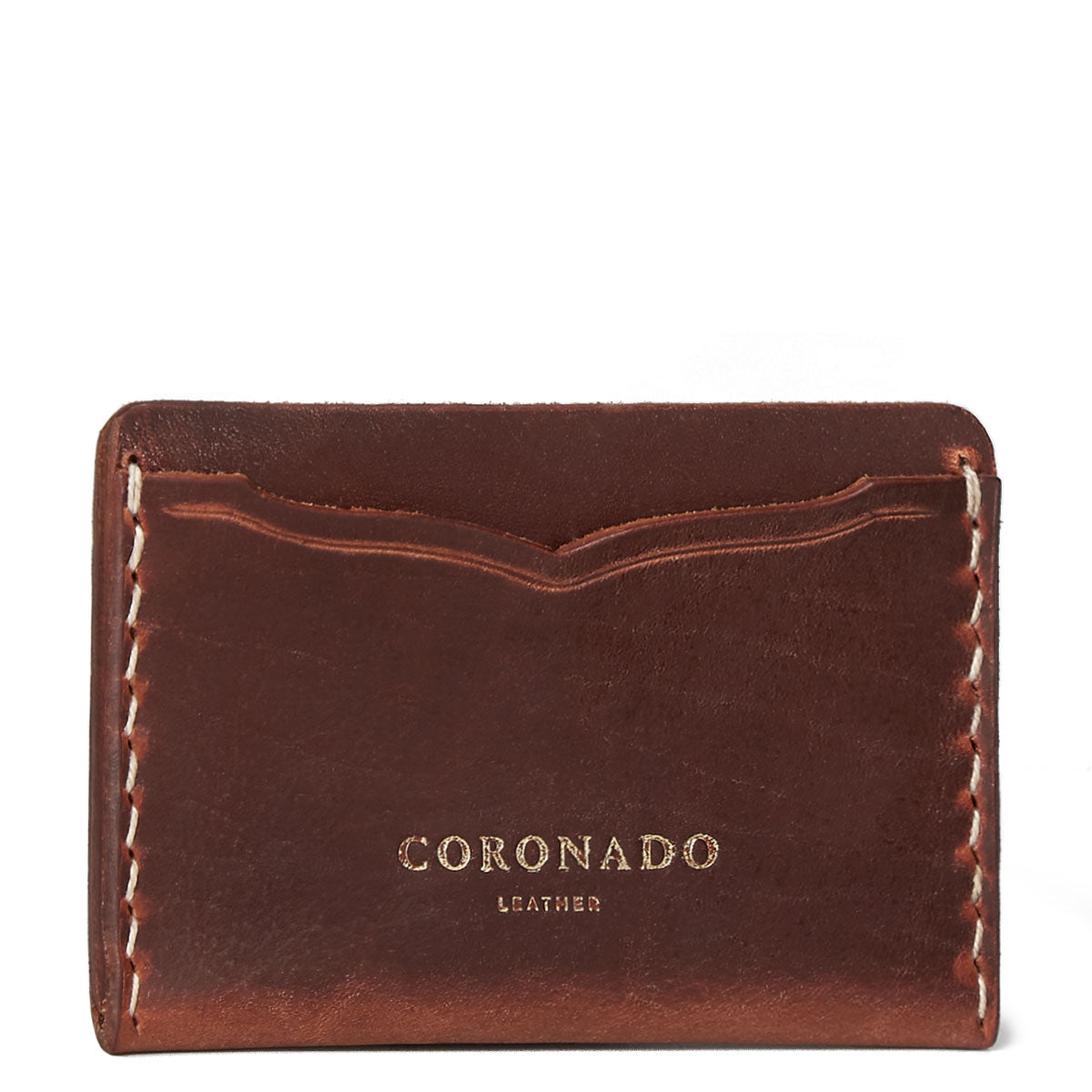 Americana Card Wallet #310
The Americana Card Wallet #310 is a great minimalist design that can easily hold up to 8 cards as well as currency. Unlined and stitched completely by hand with burnished and waxed edges and French linen thread.
Features
Slim design with 2 card pockets and bill slot
Can hold up to 4 cards on each side
100% cut and sewn by hand
Edges stained and burnished 100% by hand
Hand marked key-lined details
Details
Dimensions: 4 ¼" x 2 ¾"
Made In USA
Materials
Leather: Horween® Vegetable Tan Leather (5-6oz.) (Chestnut)
Lining: Backed leather - unlined
Americana Collection
Our Americana Collection brings back the look and feel that American-made heirloom quality leather goods once had. Made with a rich chestnut colored, vegetable tanned leather from Horween® of Chicago.
Vegetable tanned leather is a traditional artisanal and labor intense tanning process that creates unique characteristics in an environmentally friendly manner. The hides are processed in large wooden drums with natural tree bark tannins, waxes and Horween's proprietary tanning liquors which were developed more than a century ago.
The slightly vintage look and feel of these products truly look better with age and wear. The designs are traditional and classic Americana with solid antiqued brass hardware, brushed bull denim cotton linings, and hand-stained edges. All made in our San Diego leather shop.