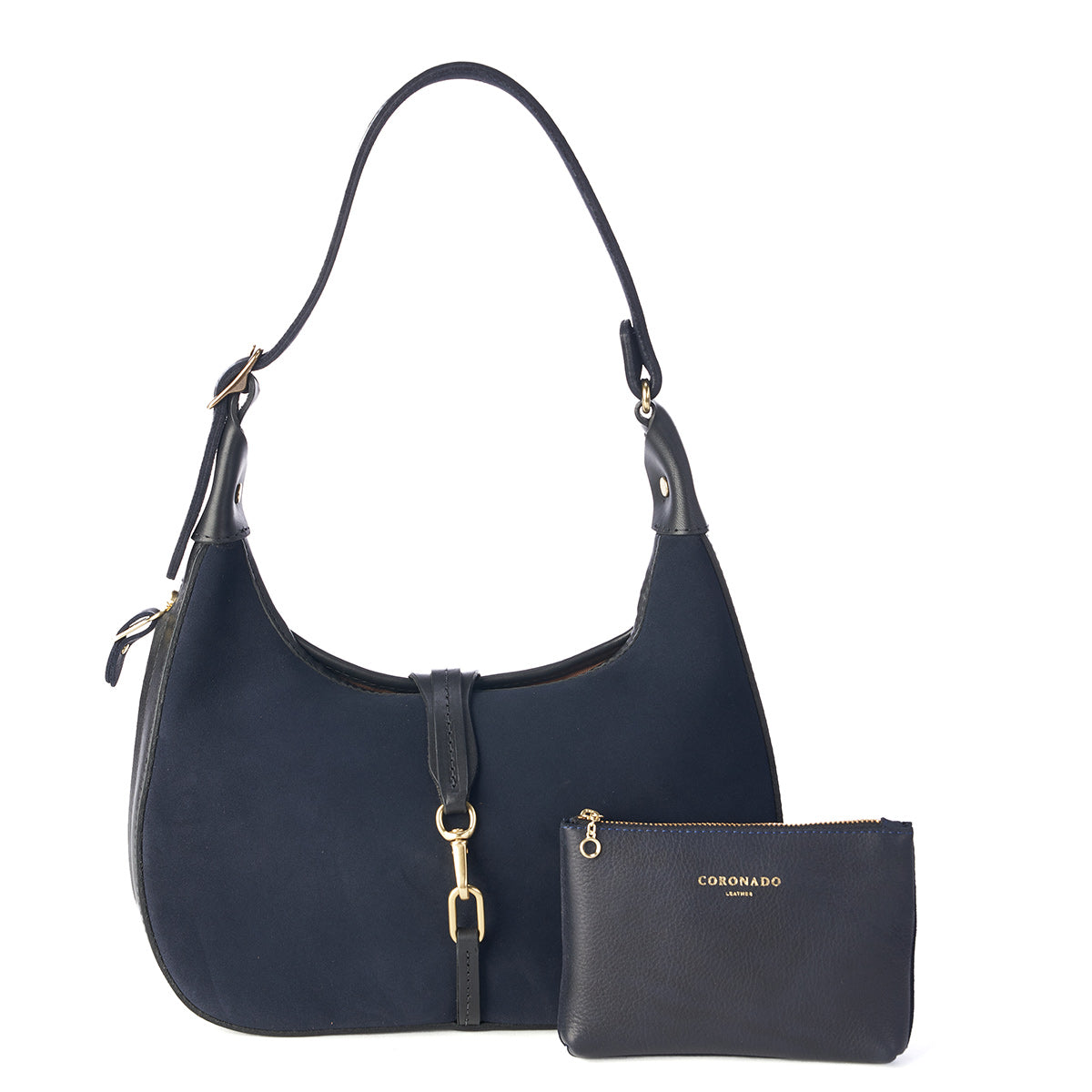 Jane LE English Suede Hobo & Pouch Set | LE Navy
The NEW Jane Hobo No.35 is an instant classic. The iconic shape has been made by designers and large labels for years, but never exactly the same and never in American Bison leather. 

The English Suede is complemented with black Horween leather, hand-polished and solid brass hardware. The Top is secured with a leather flap & swivel closure and the tapered shoulder strap is adjustable with a side brass buckle.  Built with our signature key-locking CCW pocket & holster. Designed & Built In USA.
The set will include a matching makeup/evening pouch
Details
Leather: English Suede (UK) Navy
Leather Strap & Trim: Black Full-Grain Horween Leather
Hardware: Solid Brass
Signature Key-locking CCW pocket & holster
Adjustable, tapered strap

Features
Edges stained & polished edges by hand
Internal brass zipper pocket & card slot
Dimensions: 12" x 8 x 2.5"
SKU: 11035
Made In USA