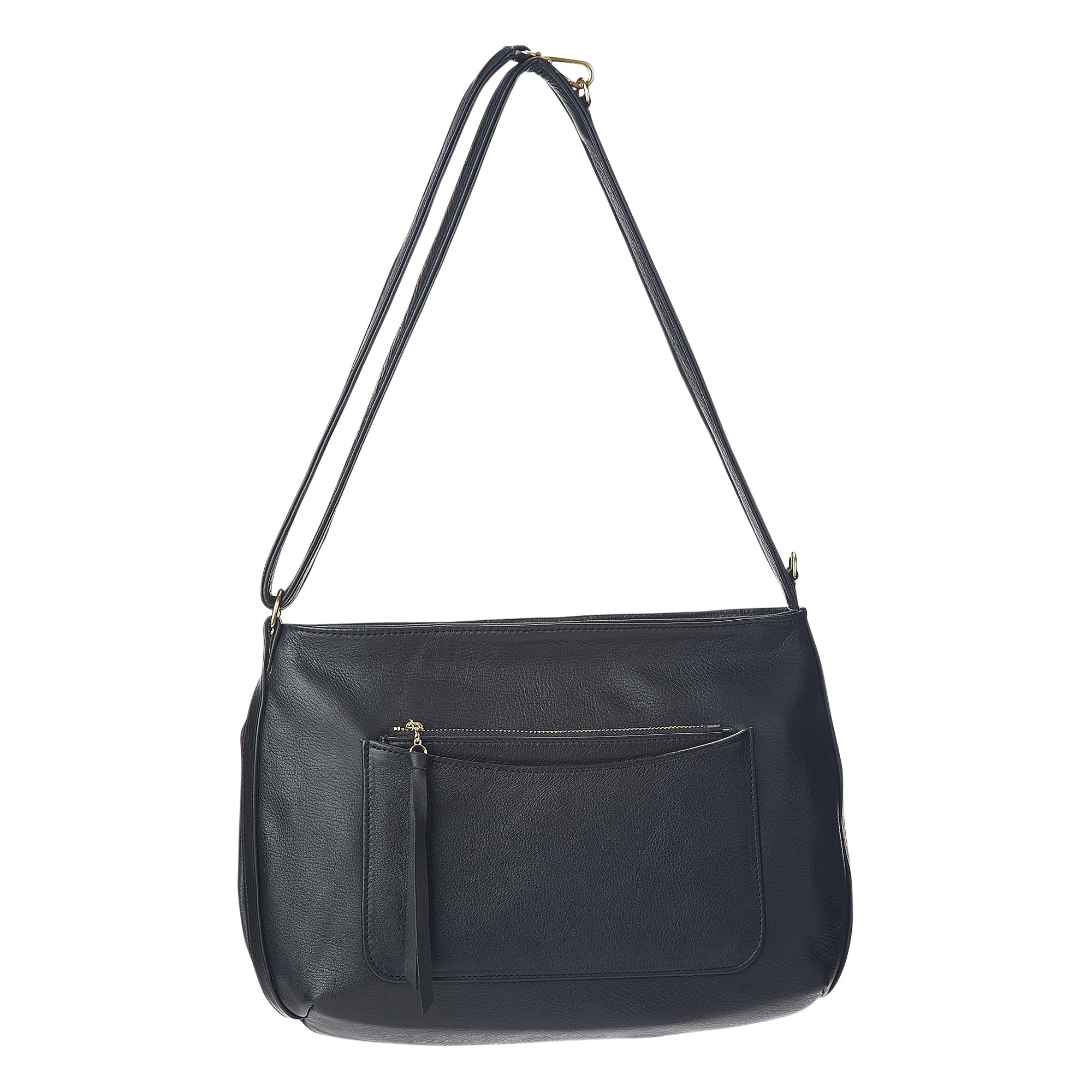 Our Torrey Satchel features a front open pocket a dual-length a
djustable shoulder strap.  Other features include an i
nterior Zipper Pocket, e
xterior phone pocket, k
ey-locking CCW zipper pocket and a ballistic nylon lined pocket with a
 removable/adjustable nylon retention holster.
SPECIAL EDITION | LIMITED SUPPLIES | FRONT REMOVABLE POUCH INCLUDED (no strap for pouch)
Features
Front open pocket
Adjustable shoulder strap
Exterior Phone Pocket 
Key-locking CCW zipper pocket, ballistic Nylon lined
Includes our removable/adjustable nylon retention holster
Details
Dimensions: 13" x 11" x 2"
CCW Dimensions: 6" x 12 1/2" CCW Opening: 6"
Pouch Dimensions: 9 1/2" x 5 1/2"
Designed In USA - Handcrafted In Mexico
Materials
Leather: Full-grain, glove soft cowhide
Hardware: Brass
Zipper: Ykk USA Nylon
Lining: Stain-repellent (poly/cotton) 6oz. lining (Beige)
Designed In USA - Handcrafted In Mexico
SKU: DB100
Concealed-Carry (CCW)
As one of the pioneers in concealed-carry handbag during the 1980's, we learned by experience, customer interaction and feedback, how to design and build a CCW handbag with style, function and durability. Each bag noted CCW, includes our signature key-locking concealment pocket and universal retention strap. We ensure that the openings are large enough to safely & comfortably draw a compact to medium sized handgun. Our philosophy has always been, design first then incorporate our CCW function into the handbag, staying committed to safety and quality that will last for generations to come.