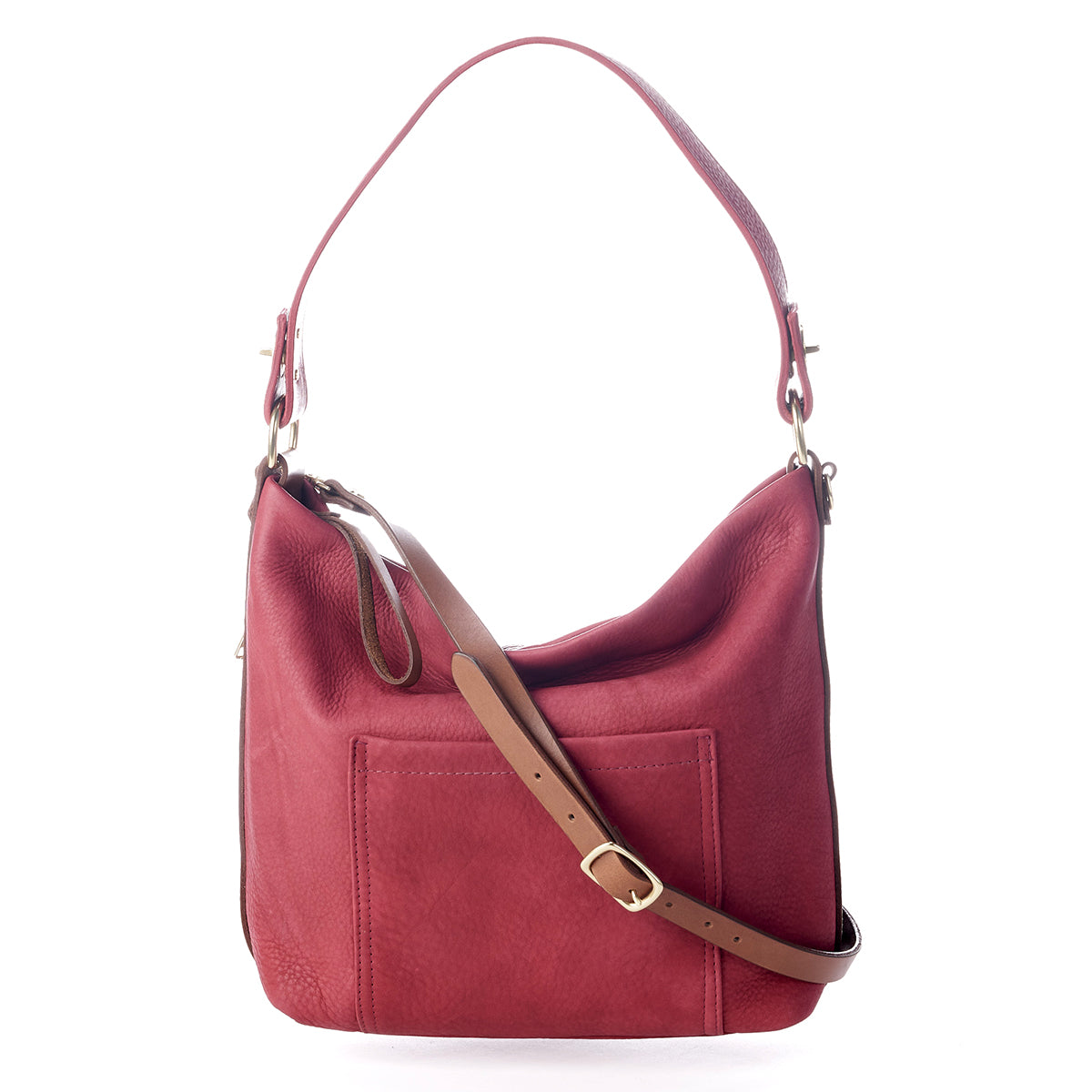 Jean Horween Hobo | LIMITED EDTION
Our best-selling, Classic hobo silhouette made from the most amazing, butter-soft Horween Dearborn leather combined with Horween® Latigo Trim and finished with solid brass hardware.
The NEW 2020 version features our removable short handle with refined brass hardware as well as a full-length shoulder strap for cross carry, making this a versatile day-to-night solution. Spacious with external pocket for easy access, one internal brass zipper pocket, leather accessory panel, d-ring, and leather lanyard all help to keep the interior organized.

Features our signature key-locking CCW compartment and 100% cut, sewn and finished in the USA.
Made at our shop in San Diego from Horween leather. We made these exclusively for VALENTINES DAY in a very small batch. The first (20) orders will receive a matching leather pouch. 

LIMITED EDITION | Less Than 25-Pieces Made
Leather: Horween® Vegetable Leather (Dearborn) USA
Lining: 5oz. Nylon Satin (Tan)
Hardware: Premium Solid Brass 

Dimension: 12" x 12" x 4-1/2"
11" Drop Handles (1-1/4" wide)
40" Adjustable & Removable Strap (3/4" Wide)

Made In USA
SKU: C492

One Main Compartment
One Front Open Pocket
Twin Inside Lining Pockets
Inside Cell Phone Pocket
Inside 8" Brass Zipper Pocket
Inside Brass Swivel On 9" Leather Lanyard



HORWEEN LEATHER | SINCE 1905
CHICAGO, IL USA
Horween Leather Company was founded in 1905. For more than 100 years and five generations their goal has been to make the world's best leather and make it in Chicago, USA.  Making the best means doing lots of little things right. It means never mistaking fastest or cheapest with the best. It means always using formulas that do not cut corners, and choosing components strictly for their quality.
We love using Horween Leather because we think alike. Our goals and our passion for quality is very much aligned.  They offer an unparalleled blend of quality, consistency, and innovation with traditional, old world tannages and techniques, carefully updated with modern applications. Today, their leathers are still made by hand, the same way as generations ago.