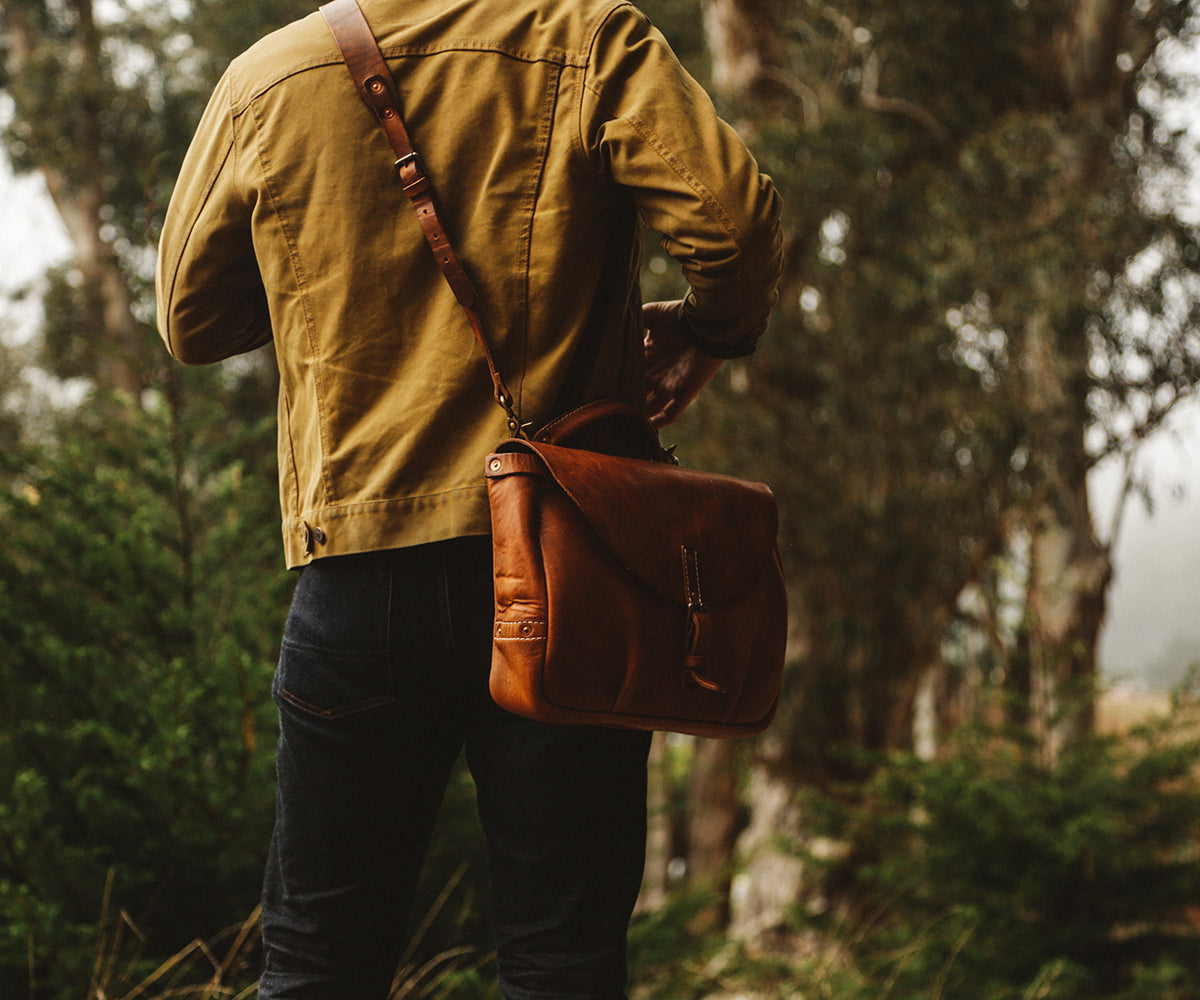 Mail Bag Collection No. 200 | PIONEER SHOP
Available Exclusively In Our PIONEER SHOP |  November 13 - December 3
We love classic, authentic designs from the past.  The original US Postal Mail Bags are some of the most interesting for us and widely sought after by collectors worldwide.  
The original US Postal Mail Bags were introduced in the late 1800's and the last ones were made sometime in the late 1960's.  From these designs we now have modern-day "messenger" bags. We wanted to stay true to the original designs but with some logical and practical upgrades.  Read more below or visit our website for more details.
THE LEATHER
We never blinked on this.  Horween was the only leather we considered using for this collection. Tanned in Chicago since 1905 they are the experts in the trade. We used Horween Dublin in a 5-6oz. weight.  100% vegetable tanned using the same liquors that is used in their famous Shell Cordovan, Dublin is slightly firm initially, due to the beautiful waxed top coat. The pull-up is amazing and it will patina with true character while lasting generations. 
We proudly designed & crafted this entire collection in San Diego, California. Made with uncompromising construction details like hand-set copper rivets, beveled, polished and stained raw edges and metal reinforced panels
Mail Bag No. #280
The Mail Bag No. 280 was inspired by the original US Postal Mail Bags introduced in the late 1800's. Our version
is pretty true to its original form but with a few extra pockets and wider straps.  Available the standard "Large" version, closest to the original size and a more compact version for lighter carry. A true heirloom leather piece built to pass down for generations.
AUTHENTIC QUALITY
We used genuine copper rivets (all set by hand), 100% Vegetable tanned Horween Leather (Tanned in Chicago since 1905), solid antiqued brass hardware and metal reinforced back panels.