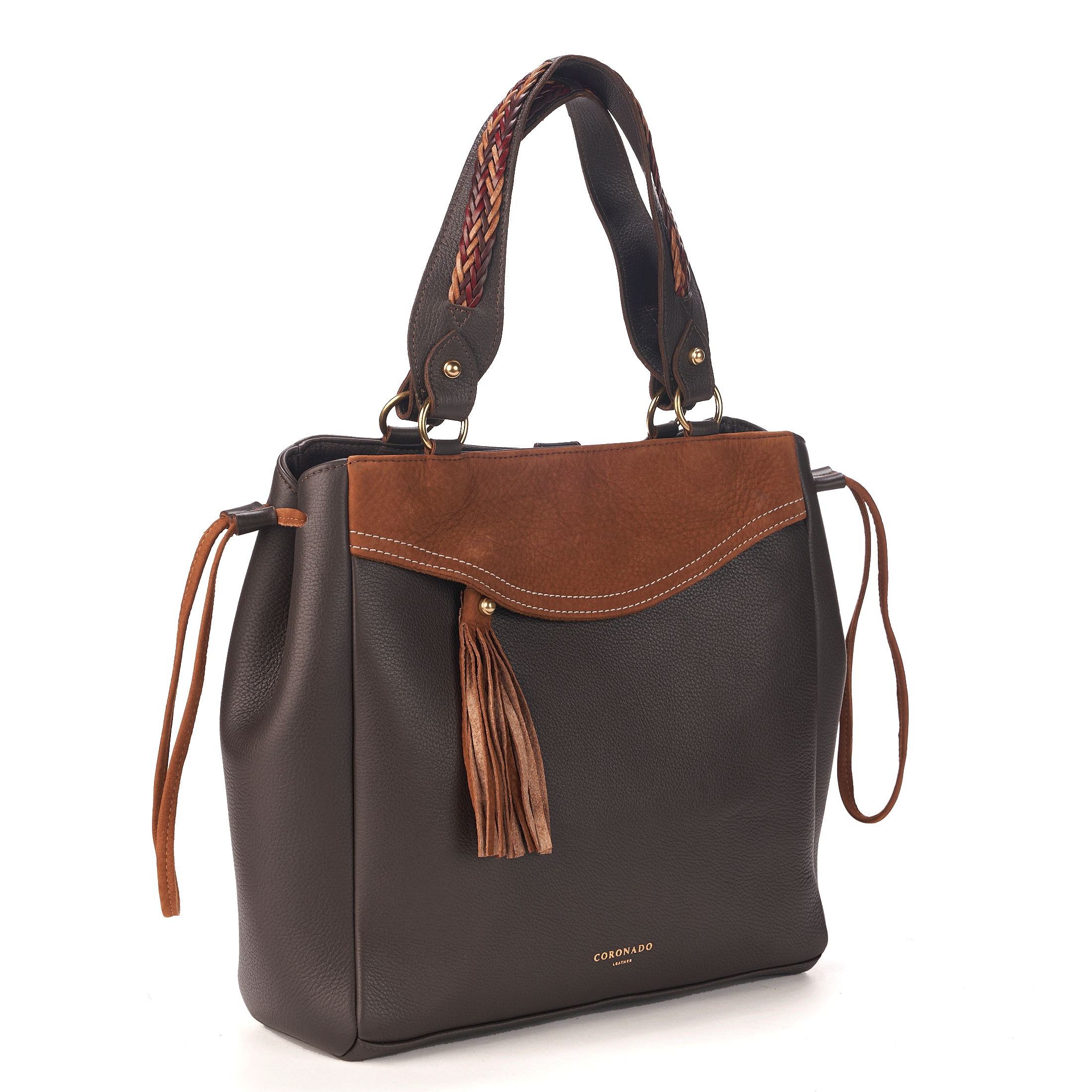 The NEW Andria handbags are elegant & refined with beautiful contrasting but complementing Italian Nubuc & Italian Pebbled leather. The Tote features two shoulder handles made with Italian hand-braided leather inlays. 
The styles are exclusively designed & built in our San Diego shop with meticulous construction and attention to details, such as hand-painted edges, reinforced side and base panels, smart pockets and our signature CCW key-locking pocket. We sourced the leather from an Italian tannery that has decades of producing rich, high-quality bag leathers with beautiful colors. 
Introduced as a LIMITED EDITION Collection and exclusively sold here, the NEW Andria handbags will be available in very small quantities for the first few months. 
Rich Italian Pebbled Cowhide 3/4oz.
Complementing Italian Nubuc Leather Trim 4oz.
Solid Brass Hardware (USA, Italy)
Brass Zipper (Japan)

Dimensions: 12 1/2" x 12" x 5"
Leather Drop Strap: 1" x 8 1/2"
Front Pocket: 8" x 5 1/2"
CCW Pocket: 8" x 11"
MADE IN USA
SKU: W9733

One Main Compartment
Front Hidden Brass Zipper Pocket (7")
Inside Phone Pocket (4 1/2")
Leather Drop Straps with Italian Braided Leather
Key-Locking CCW Pocket (8" x 11")
Inside One 8" Brass Zipper Pocket
Hand-Cut Leather Tassel
LIFETIME WARRANTY