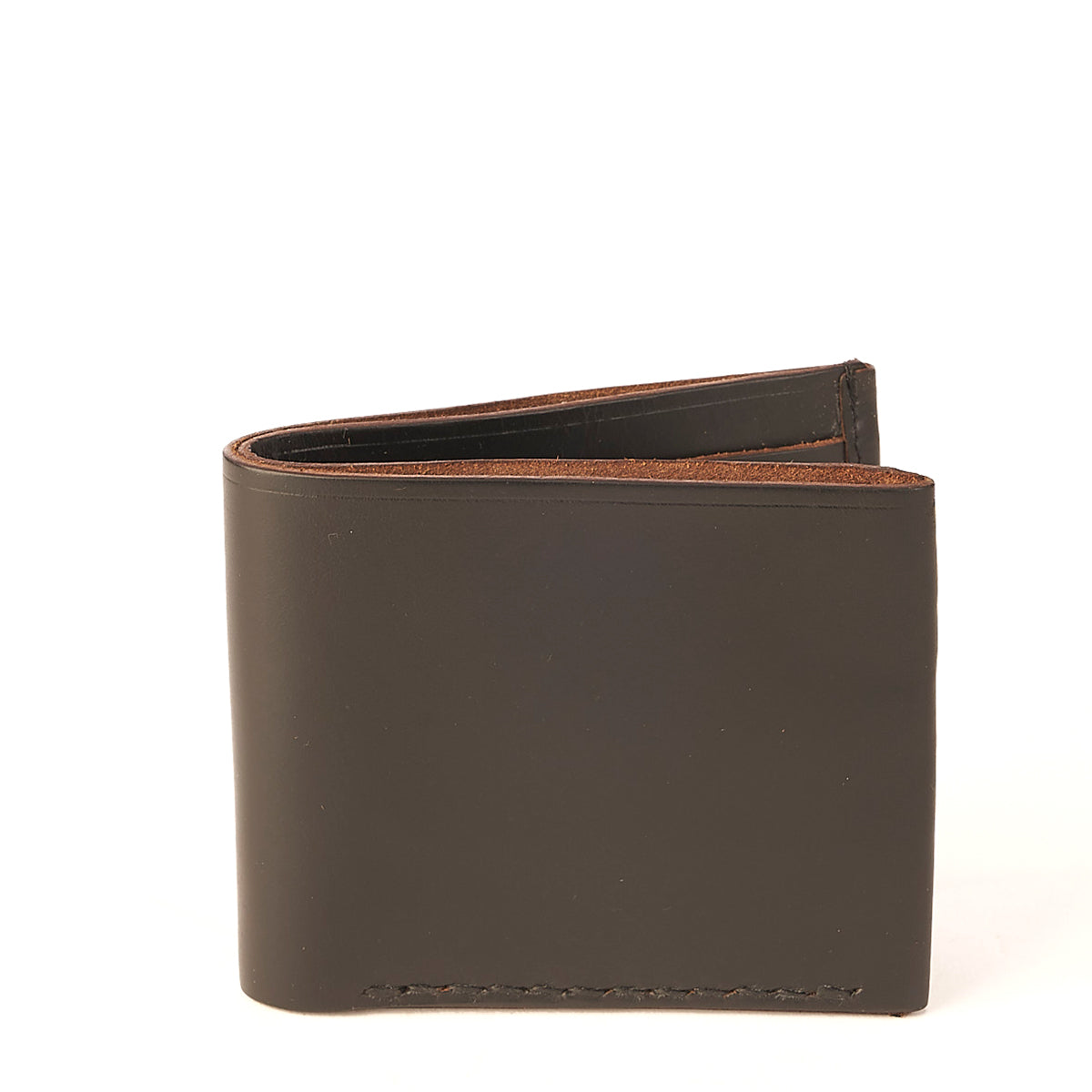 Horween Horsehide 8-Card Billfold
The No. 8 Billfold is made from Genuine Horween® Horsehide leather, what we consider an ideal wallet leather.  The natural characteristics of horsehide leather is known to be a very dense with tight-grain, thus it will have minimal stretch and it is extra-durable.
The No. 8 Wallets is die-cut for precision and split to an ideal thickness. They are skillfully stitched by a combination of machine & hands-sewing with imported Spanish thread. After hand-sewing, they are carefully beveled, sanded, stained and waxed to give them a smooth, rounded edge. By design, they are un-lined, using just leather, thread and wax to assemble. Built to last and guaranteed for life.
LIMITED QUANTITIES AVAILABLE | Limited-Edition  
Horween® Horsehide Chromexcel


Billfold Slot
8-Card Slot Interior
Hand-Polished & Waxed Edges
Hand-Sewn Base
4-1/2" x  3-1/2"
Made In USA
SKU: CX8