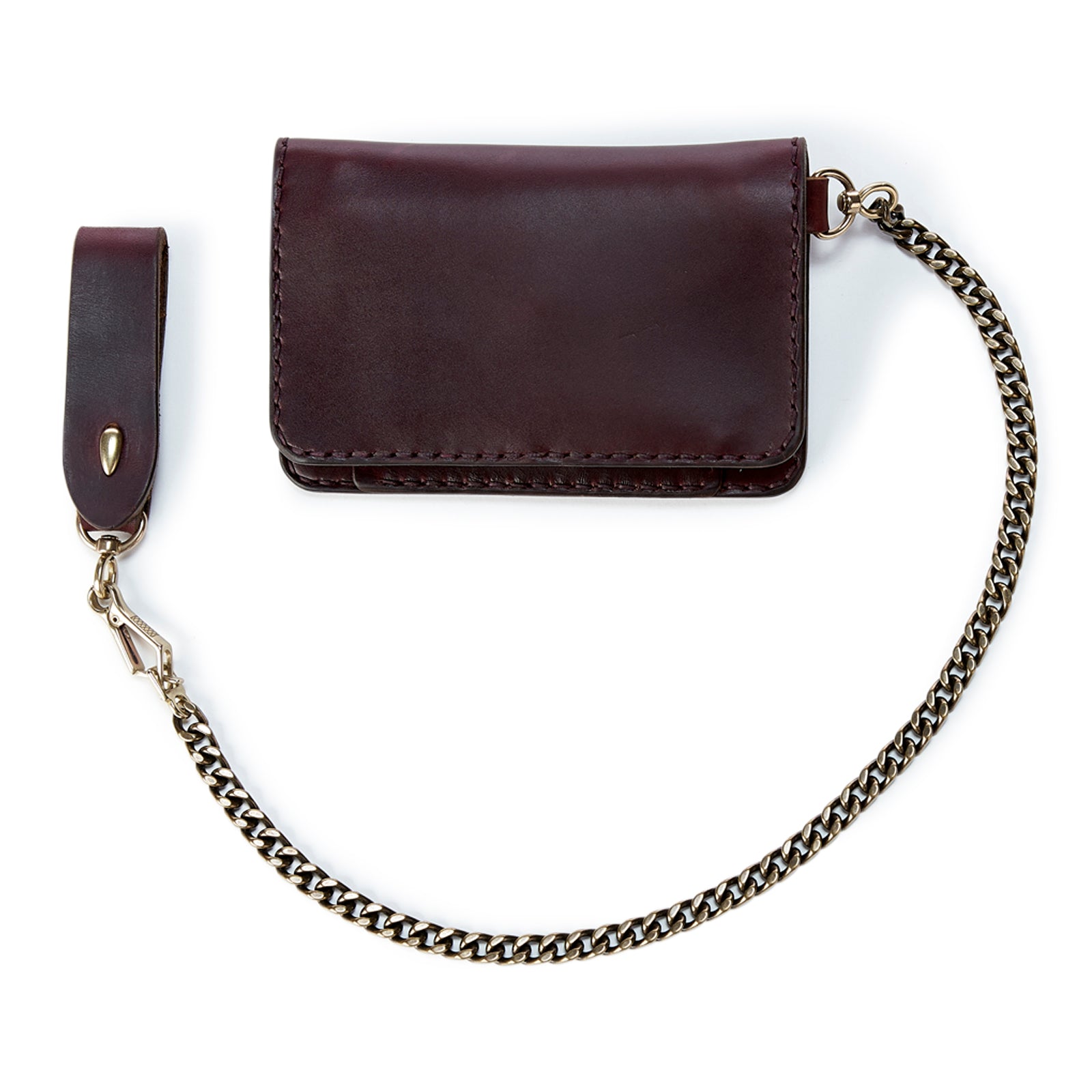 International Horsehide Wallet No. 8
The International Travel Wallet No.8 is like no wallet you have ever owned. It is more of a man's folio wallet capable of carrying multiple currencies, passport, coins and credit-cards all in an organized and secure manner. The polished-brass chain and custom Italian hardware set this apart from most wallets. Includes the removable chain and matching leather belt keeper. 

Made from one of our favorite leathers, Horween horsehide strips (the section that rests just above the shell). It is ultra-strong with very little stretch and a smooth, rich finish. Completely hand-sewn then waxed, polished and stained. 
Horween® Horsehide Leather (3-4oz.)
Custom Solid Brass Italian hardware
Premium braided hand-sewing thread from Spain
Premium solid brass 18" chain
5" Internal Ykk USA Brass Zipper

Dimensions: 6 1/4" x 4"
Chain length: 18"
100% Hand-Sewn
Edge stained, polished & waxed by hand
Made In USA
SKU: 3981

Inside 5" brass zipper pocket
Removable 18" brass chain
Leather matching belt loop
Snap coin/card pocket
Multiple card slots
Passport size sleeve pocket
Includes matching leather belt/chain keeper
Individual serial numbered