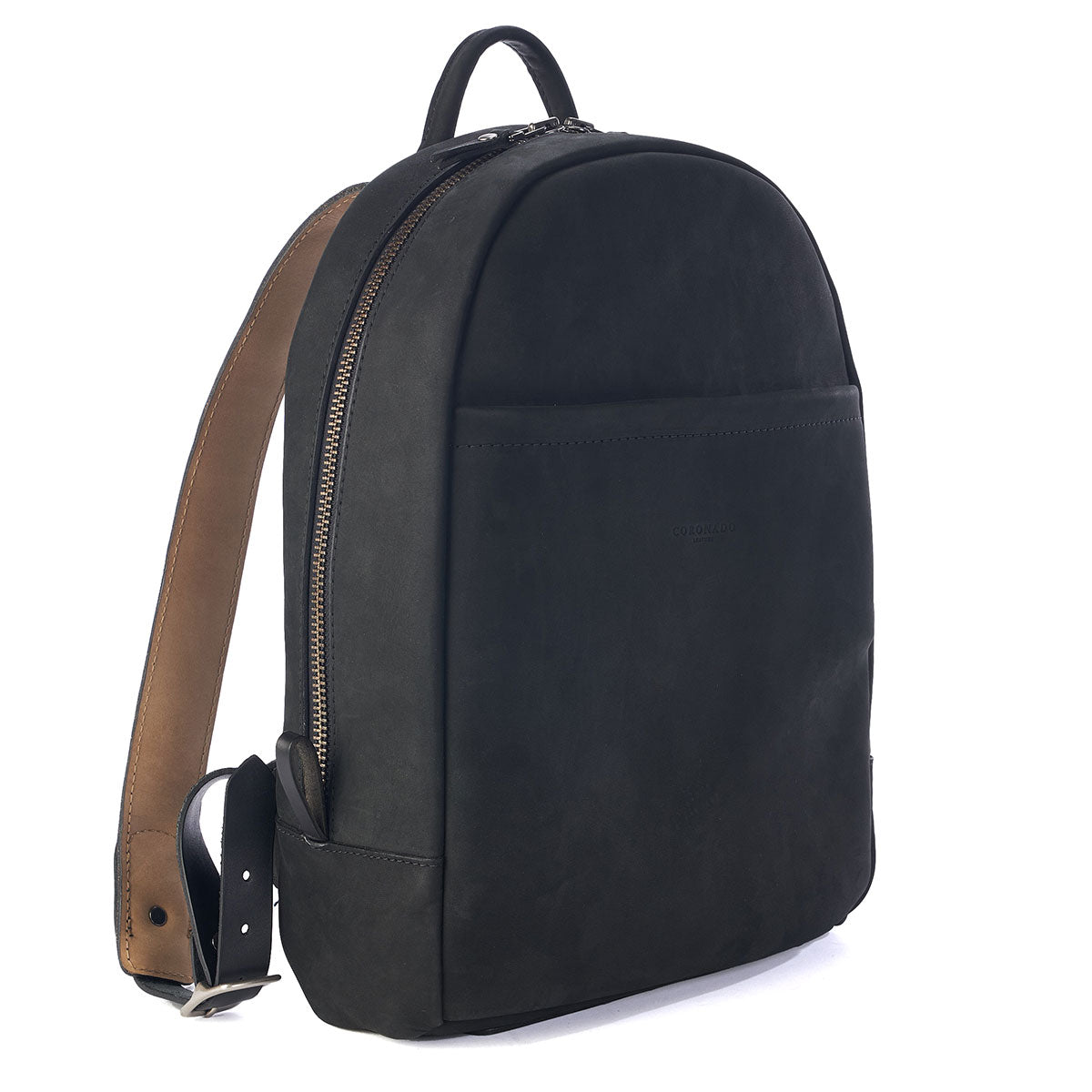 Logan Backpack No. 51 (CLOSED)
The Logan No. 51 Backpack is a more modern silhouette designed to be streamlined and ultra-clean.  Often times the best designs are simple, with clean lines and attentive details.  The No. 51 embraces the leather it's made from. Cut with large panels and minimal seams, we wanted to keep the focus on the leather and the craftsmanship of the bag. 
Our first version is made from Black Horween® "baseball glove leather", the same leather found in some of the finest baseball gloves Made In America. The black steerhide leather has been lightly sanded or buffed to give it an ultra-smooth, matte surface.  If you have never loved a "Black Leather Bag", now is the time to re-think that! Not only does it have the feel of your favorite baseball mitt but it has the smell, that wonderful baseball glove smell! 
The design was built to be functional and lighter weight. The back panel is made from a custom Japanese 12-oz. plaid "shirting fabric".  The stunning navy, white and black striped fabric not only looks sharp but keeps the overall weight down.  An EXCLUSIVE backpack that is currently only sold in our Pioneer Shoppe for 13-days.
Horween® Black Baseball Glove Leather (5-6oz.) 
Horween® Latigo Strap Connectors & Trim (8/9oz.)
Japanese 14oz. Cotton Plaid Back Panel
Nubuck Padded & Lined Back Straps
9oz. Navy Cotton Canvas Lining
Heavy-Duty 138-Bonded Nylon Thread
Solid Brass #10 Ykk Zippers
Solid Brass (Nickel Plated) Hardware

Dimensions: 12" x 4.5" x  17"
Made In USA
Individual Serial Numbered
SKU: 11051-HGBK 

One Main Compartments
Front Open Pocket
Two Internal Dividers
One Inside 6" Zipper Pocket
One Leather Utility Panel (Pens, Pads, Etc.)
Back Panel (Padded)
Adjustable Back Straps