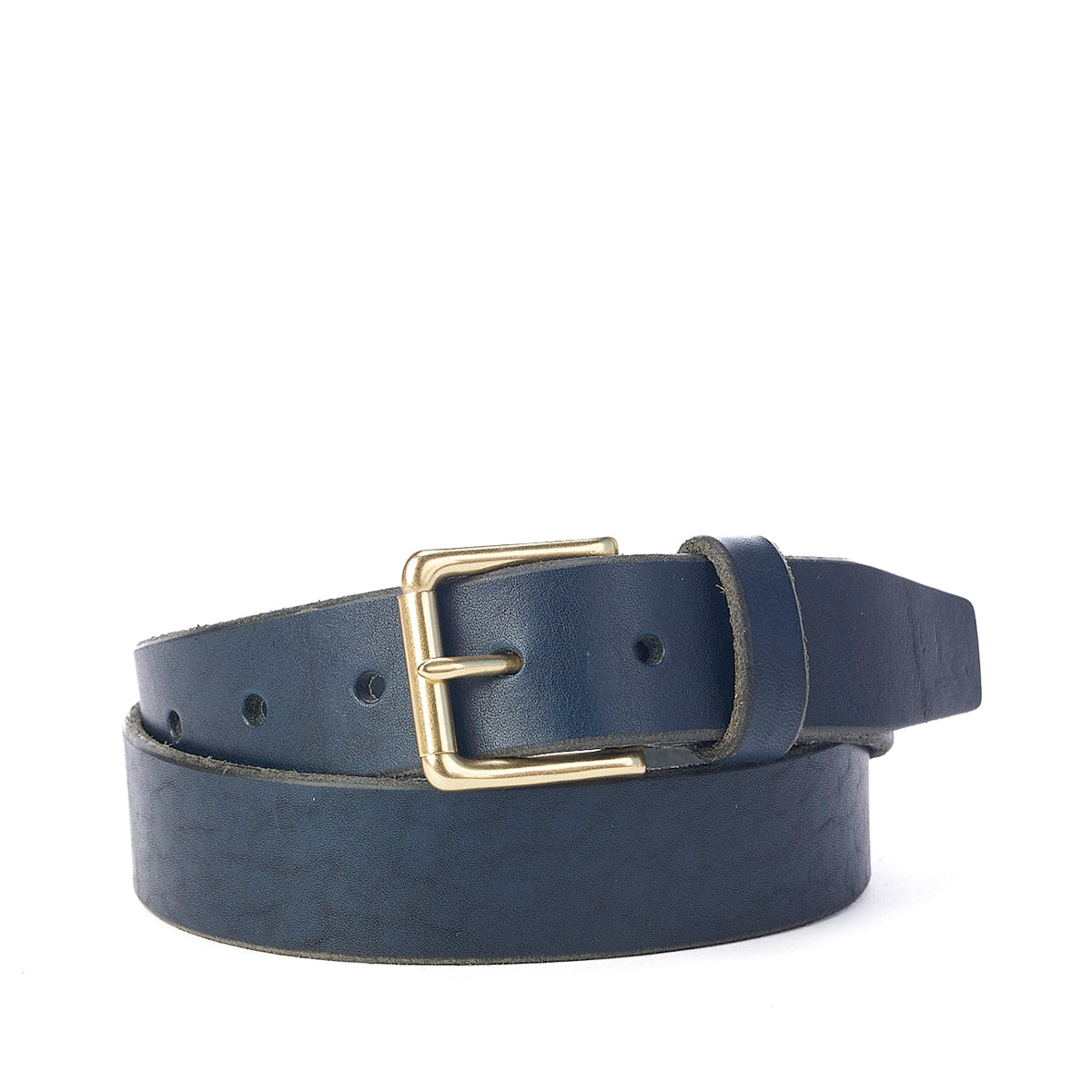 Our NEW Logan Latigo Belt #100 introduced for Labor Day 2020.  A classic 1-1/4" wide belt perfectly suited for jeans or slacks. 

Each belt has been hand-cut at 1-1/4" wide from premium, 9oz. Horween Latigo Leather (Tanned in Chicago). Great with denim jeans and stout enough to be worn as a "Holster" belt. We used a custom solid-brass "roller-style" style buckle.  
The 9oz. Horween Latigo was developed to be used for belts and straps, with a firm but pliable temper.  Offered in five rich colors in limited quantities. 
SPECIAL LIMITED EDITION BELT
Will Not Be Re-Stocked | Sizes & Colors Limited
Specs & Features 
Leather: Genuine Horween Latigo  9oz. (Chicago, IL)
Hardware: Solid Brass Roller Buckle
Dimensions: 1-1/4" Wide 
Made In USA
Beveled, polished and Waxed Edges
SKU: 9L12
Color: Black, Green, Russet, Brown, Navy