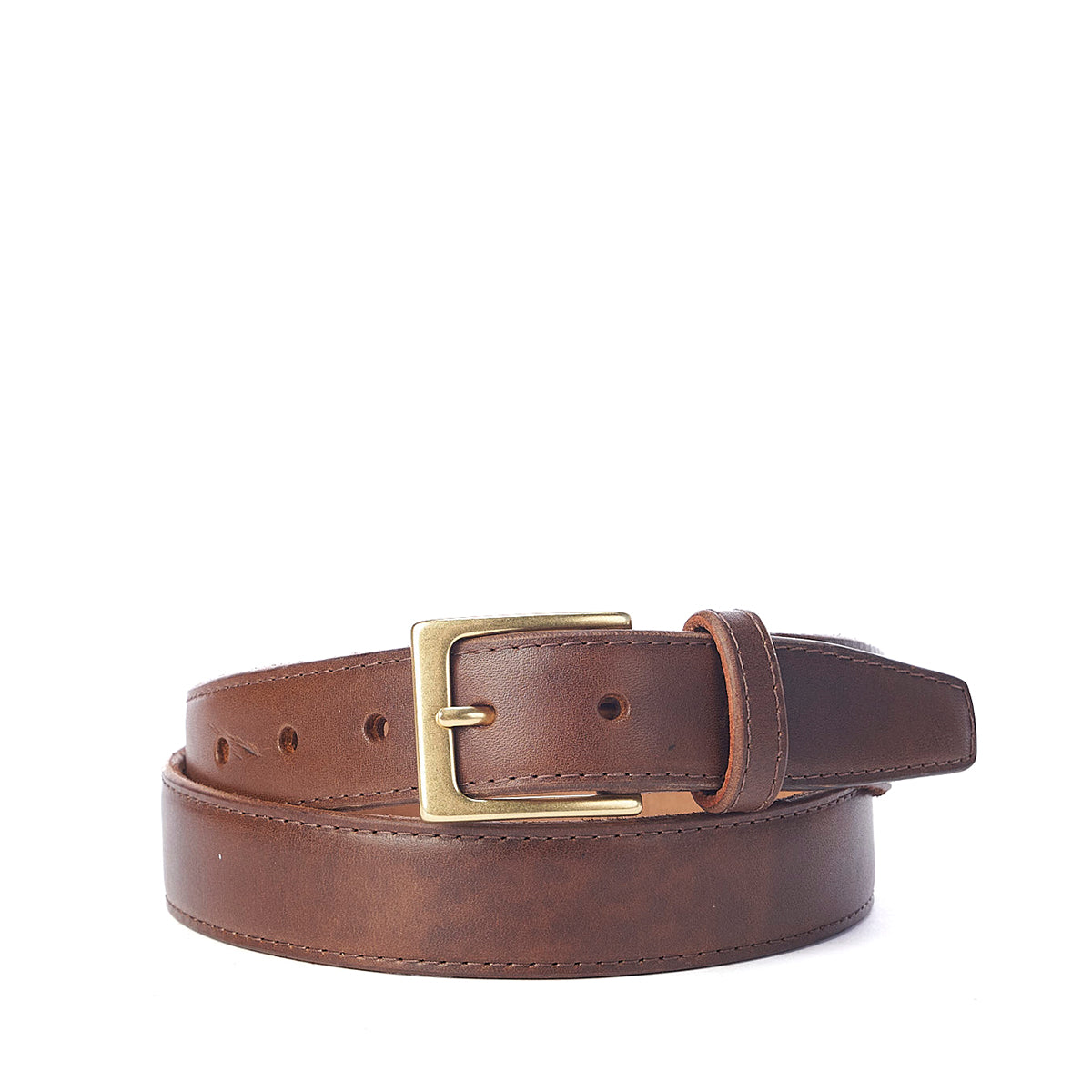 Our NEW Logan Stitched Belt #103 is q classic 1-1/4" wide belt, backed with a nubuck leather lining, edge stitched & polished. A casual dress belt suited for jeans or slacks. 

Each belt has been hand-cut at 1-1/4" wide from premium, 9oz. Horween Latigo Leather (Tanned in Chicago). We split the top Hoween latigo leather and then back the belt with a premium, vegetable tanned nubuck leather.  The belt is skillfully stitched then edged, stained and polished for a more refined look
Great as a dress belt but suitable for casual wear.  We finish the belts with a stitched keeper and a low-profile solid-brass buckle.  
SPECIAL LIMITED EDITION BELT
Will Not Be Re-Stocked | Sizes & Colors Limited
Specs & Features 
Leather: Genuine Horween Latigo  9oz. (Chicago, IL)
Liner: 5oz. Nubuck Vegetable Tanned Leather
Hardware: Solid Brass Buckle
D-Ring: Solid Brass
Dimensions: 1-1/4" Wide 
Made In USA
Beveled, polished and Waxed Edges
SKU: 9L13
Color: Black, Green, Russet, Brown, Navy