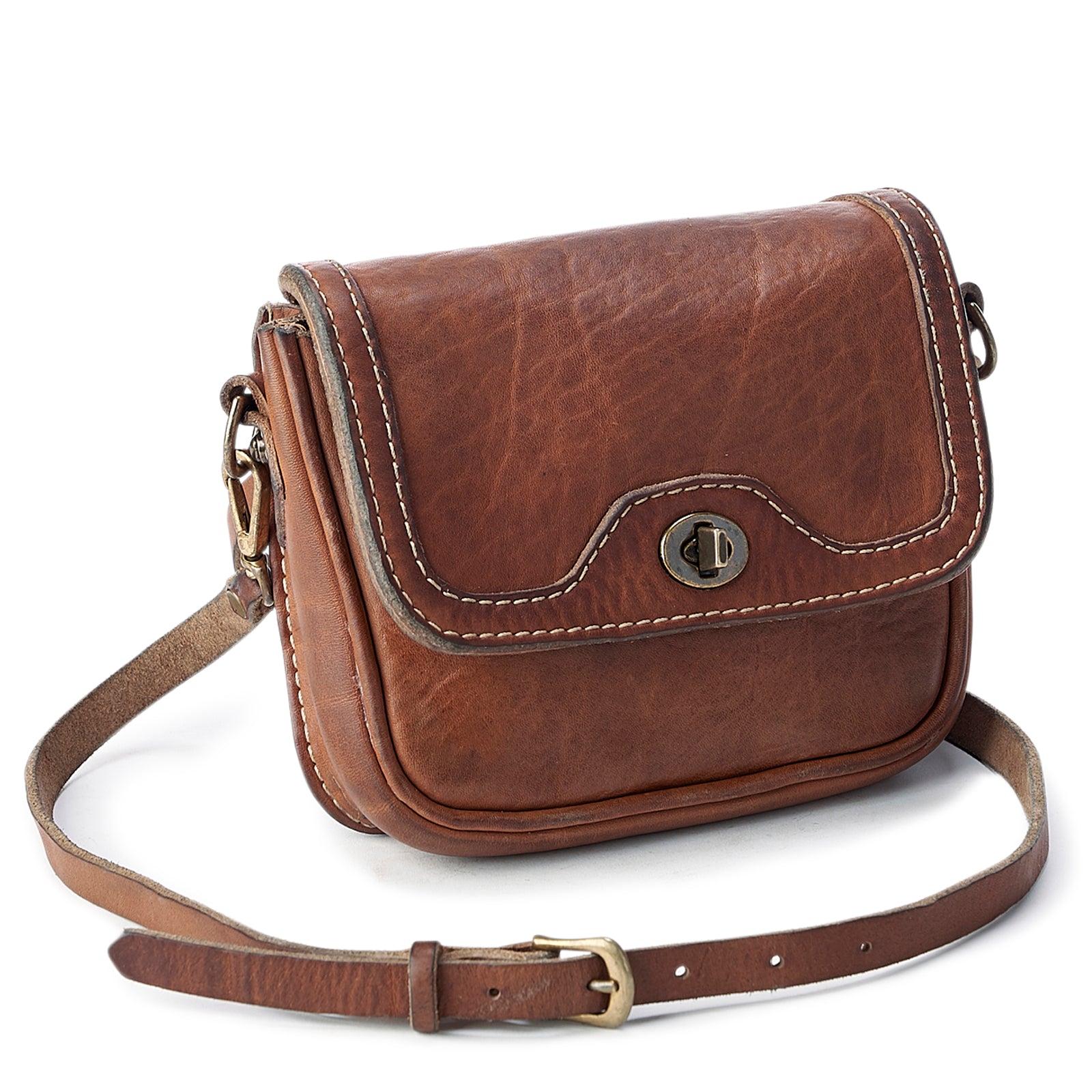 Vintage Stone-Washed Flap No.933
The Vintage Stone-Washed Flap pays homage to an iconic 1940's design. Crafted from Horween® Vegetable tanned leather with contrast stitching and leather piping adds detail to a classic silhouette. 
Crafted at our shop in San Diego from Horween leather then "Stone-Washed" in Los Angeles to give them a vintage, aged appearance. 

Leather: Horween® Vegetable Leather (8/9oz.) (Stone-Washed)
Lining: Unlined
Hardware: Solid Brass (USA & ITALY)

Dimension: 8" x 61/2" x 2"
Strap: 1/2" x 45"-50"
Made In USA
SKU: W10933

One Main Compartment
Solid Brass Turn Lock
One Inside Card Slot 



STONE-WASHED IN
LOS ANGELES, CALIFORNIA
Inspired by vintage Americana work-wear, denim jeans and leather goods from the 70's-80's, our Vintage Stone-Washed Collection is like nothing else we have made. Each piece is crafted in our San Diego shop using a vegetable tanned Horween® leather, heavy #277 beige thread, solid-brass (Antiqued) hardware and stone-washed in Los Angeles, California after construction. Vegetable tanned leathers are a traditional artisan and labor intensive tanning process that creates unique characteristics in an environmentally friendly manner. The hides are processed in large wooden drums with natural tree bark tannins, waxes and Horween's proprietary tanning liquors. After the stone-washing, we condition and oil the bags to bring back the warmth and richness of the leather. Stone washed, rinsed and heat-dried in Los Angeles, California in small batches, using the same methods and factory that the finest West Coast denim brands use. After washing, the bags are shaped, air-dried, conditioned and oiled to bring back the luster of the leather. The darkened edges and wrinkled flaps are all genuine and unique to each piece. The results are amazingly authentic, with a new bag that appears old, worn and broken-in.