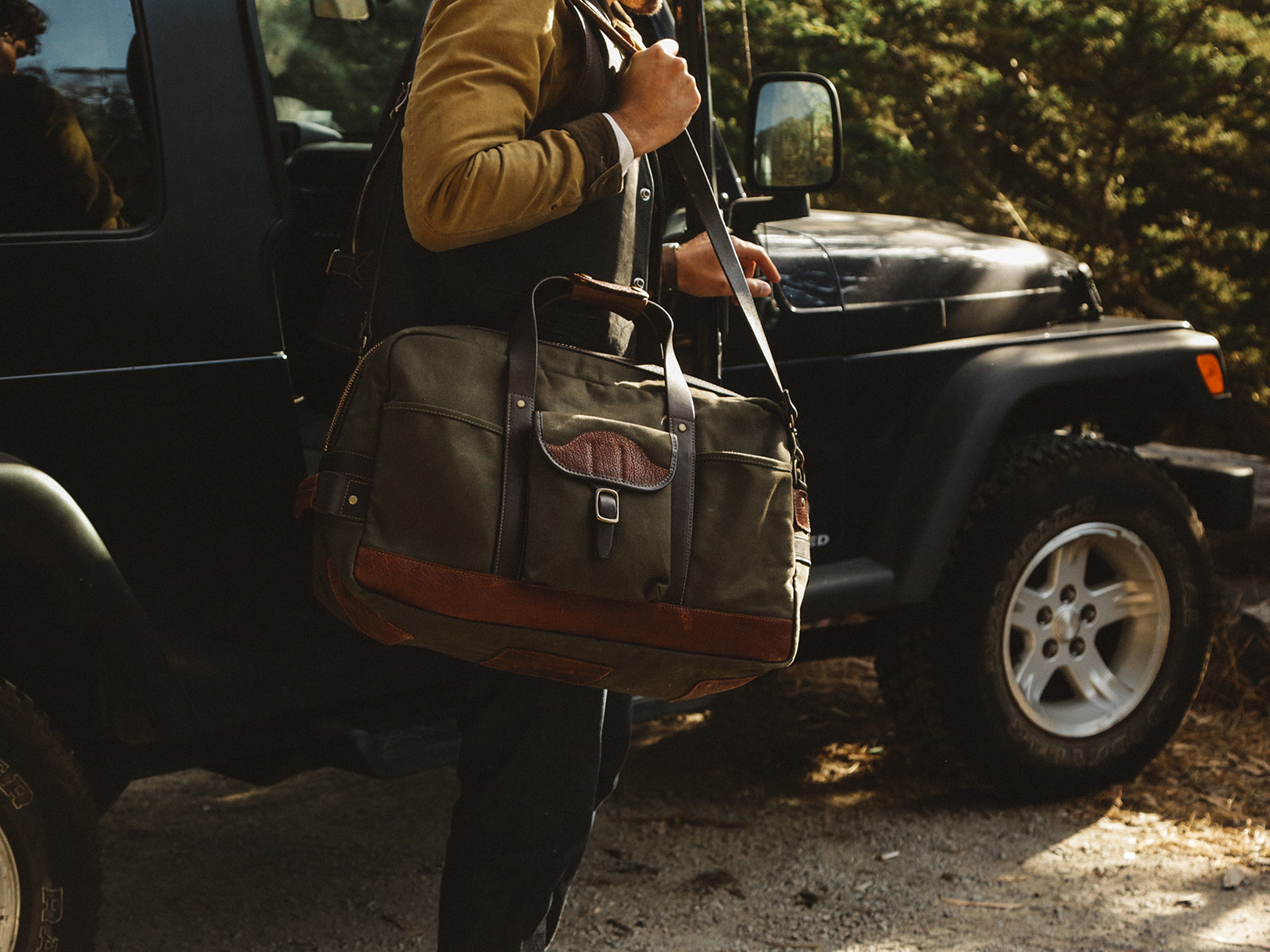 SEQUOIA COLLECTION | October 9, 2018
The Sequoia Collection showcases two tough and complementing materials, both water resistant and finished in the USA.  We start with an 18oz. waxed, cotton twill in a warm olive tone, then trim and accent the bags with our signature, US tanned Shrunken American Bison leather. The bags are then finished with solid-brass hardware, Ykk brass zippers and our key-locking CCW pocket on select items.
Combining materials, textures ad colors is something we love to do.  Our shrunken american bison leather is one of our favorite leathers and has always resonated with our customers.  We wanted to make this collection bold, durable and a little lighter weight. This is a perfect blend of materials to accomplish this.  The 18oz. Waxed twill is practically water-proof and its smooth texture complements to the bold grain of the Bison leather. We can't say that the bison leather is "water-proof" but you can certainly get it pretty wet without any issues.  It won't bleed, flatten or dry out, unless submerged in water for an extended time. This along with premium brass hardware, hand-stained edges and CCW pockets on select bags, makes this collection truly unique.