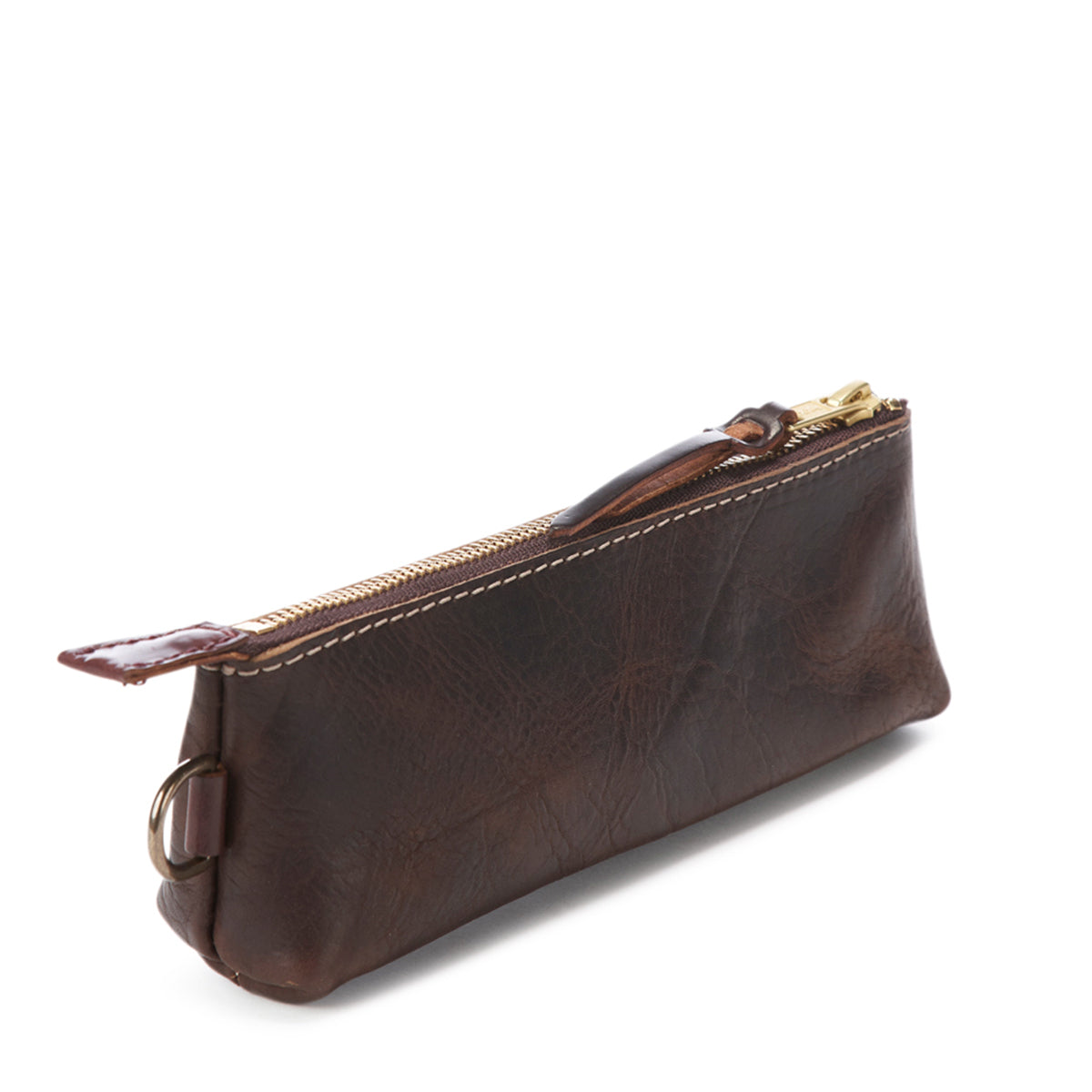 Horsehide x Shell Utility Pouch No. 319
The smart way to carry your cords, cables, pens, note-pads and more. Designed with a external d-ring to be cliped right into your favorite bag for better organization. 
LIMITED EDITION CAMPAIGN:  March 7 - 25th
Click Here to learn more about the No. 319 Collection


Horween Horsehide x Shell Collection No. 319
We start with a truly amazing horsehide leather tanned by Horween of Chicago.  Considered to be one of the most experienced and worlds finest tanneries of Shell Cordovan and Horsehide, we are excited whenever we can build products from these leathers.  

Our very first PIONEER SHOP campaign was made from the same leathers but in a black. This was one of our best-selling campaigns in 2018 and we still get customers asking for a re-stock.  The horsehide we chose this time is in a deep brown or Espresso color. It is one of Horween's oldest tannages, used in the 1930's for mostly industrial purposes. What they found out later and we love, is how well this leather looks and performs in a bag.  It has incredible durability but relatively light-weight and very malleable. We strategically placed Shell Cordovan pieces to enhance the appearance and strengthen the handles and smooth, heavy Horween Latigo for handles and straps. The look, feel and leather in these bags make them heirloom pieces that you will be proud to own. 

All designed, cut and crafted in USA
FEATURES
Horween Horsehide (4-5oz.)
Horween Shell Cordovan (Zipper Pull & Tab)
Made In USA
Dimensions: 8 1/2" x 2 3/4" x 1 1/2"

MATERIALS
Leather: Horween Horsehide
Trim: Horween Shell Cordovan
Hardware: Solid Brass With Antique Finish